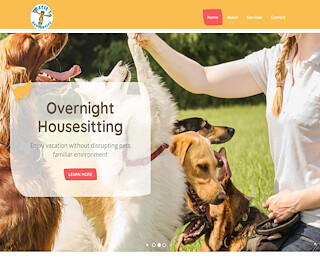 HOME| PRICES & SERVICES| SERVICE AREA| WHY PET SITTING| ABOUT ME| CONTACT. HOME PRICES & SERVICES SERVICE AREA WHY PET SITTING ABOUT ME CONTACT. Whether it be for mid-day dog walking while you are at work, or petsitting while on vacation, we`re available 24 hours a day, 7 days a week, to meet all of your pet care needs.
Pet Sitter Orange County
We Specialize In: professional pet sitter,pet sitting orange county,dog boarding orange county,dog sitter,home pet,sitting services,dog walker,find a pet,rates,pet services,orange,dog walking
We welcome your comments!
Paw Prints
Facts About Dog Aggression Oct 20, 2011

Canine aggression is dangerous, frightening and occurs all too frequently. According to dog obedience...





16 Common Dog Myths Oct 20, 2011

1. Dogs should have a litter before they are spayed.
This is...